Transforming a former slum in Budapest / TRANSFORMATIONS – CNN
színes, nemzetközi, magazin műsor, 2:44 perc,
Source: CNN, Added on 4:58 AM ET, Mon July 27, 2015
"Transformations" airs during "Connect The World" on June 1st, 16.00 London time, on "CNN International".
Budapest's Eighth District was long considered a slum, plagued by crime and poverty. But, that is all set to change with the new Corvin Promenade. CNN's Andrew Stevens has more.
The CNN International program Transformations which looks at infrastructure and urban renewal projects around the world. Transformations program looks at spaces that have been re-developed to benefit the community. For example, the Highline in New York which was formerly railway lines, Clyde Waterfront in Glasgow which used to be shipyards and the Beirut Digital District which has transformed a major part of the downtown area.
CNN is interested in looking at a project in Budapest. They read a New York Times article where György Alföldi mentioned the Corvin Promenade Regeneration project. The Corvin Promenade project may be too big to focus on but imagine in a city like Budapest, a lot of old Communist-era buildings/areas are being transformed.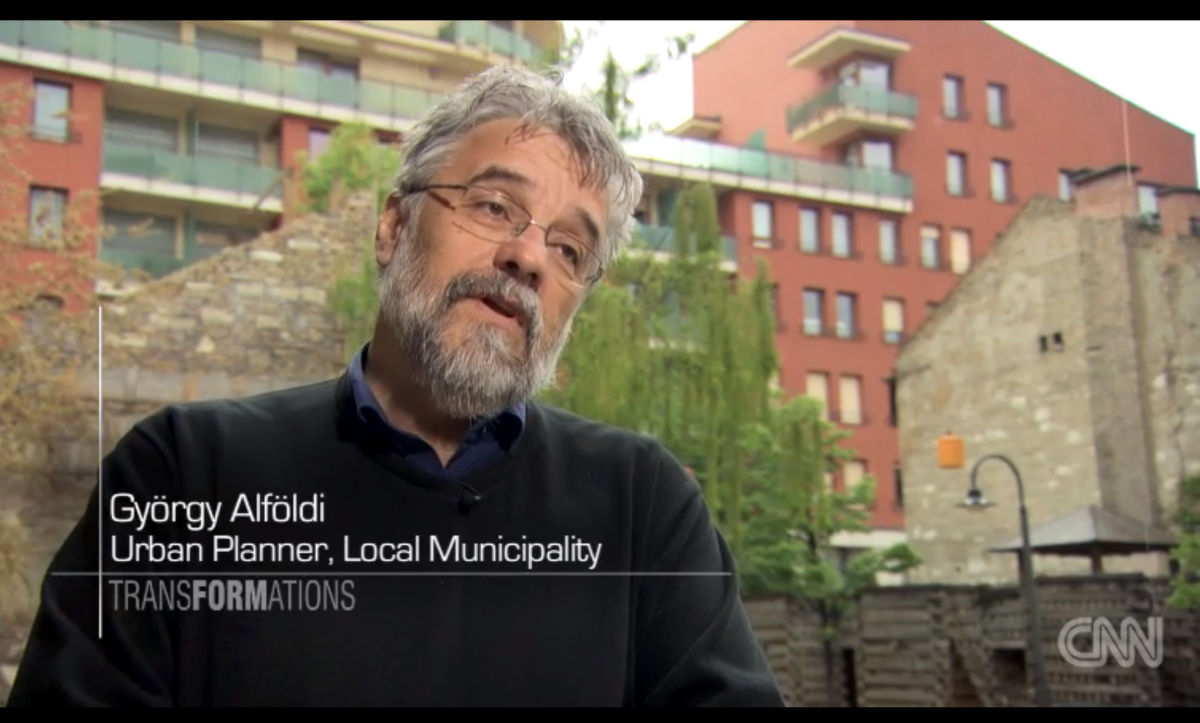 The video is available on the following link: cnn.com